Greene County Arson
Posted:
Updated: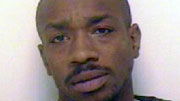 Cordrick Dade
Cordrick Dade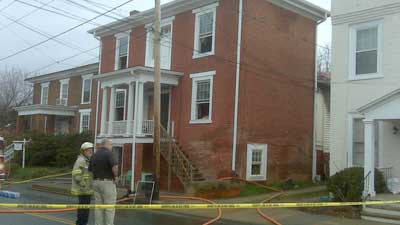 A woman is in the hospital with severe burns after she and the apartment she was living in was set on fire. It happened about 7:00 Monday morning in the town of Stanardsville.
Cordrick Lewis Dade is the number one suspect. Greene County investigators say 36-year-old Dade walked into the house and set a woman on fire, right in front of their two children. The children, along with the other people inside the building, got out and were not hurt.
Eyewitnesses say Dade went into the apartment, doused the victim with kerosene and set her on fire.
Dade was apprehended by the Greene County Sheriff's office after a short chase on foot in the Amicus area of Stanardsville around 4:15 p.m.
Lynn Rucker who lives in building stated, "I asked the kids, 'What's wrong, what's wrong?' They said, 'My daddy just threw kerosene on my mom and my mom is burning.'"
Yvonne Williams lives next door. She heard the woman screaming in pain shortly after 7:00 a.m.
Williams said, "She said, 'Take off my shirt, take off my shirt.' And I said, 'Sweetie, I can't take off your shirt,' I said, 'Because if I take off your shirt - I'm going to pull the skin off of your body.'"
Williams, a trained nurse's assistant, wrapped the woman in a blanket, and waited for rescue crews. "I just sat there and let her squeeze my hand. And she just laid on me. I did what I could do," she stated.
The victim was flown to the University of Virginia Medical Center with severe burns to her upper body. She is listed in serious condition.
Investigators spent most of the morning combing the area for evidence, including collecting a red fuel tank found near the scene.
Crews from Stanardsville, Ruckersville, and the Madison County Volunteer Fire Department responded to the call.
Captain Doug Clay of the Stanardsville Volunteer Fire Department said, "We have our guys inside finding all the little hot spots that are still burning."
The building is a house that has been divided into three apartments. Out of the three apartments two are severely damaged and one is a total loss.
Reported by NBC29 HD News
---
GREENE COUNTY SHERIFF'S OFFICE PRESS RELEASE
At approximately 3:58 p.m. the Greene County Sheriff's Office apprehended Cordrick Lewis Dade in a wooded area near Swift Run Road and Amicus Road located in Greene County. He is currently being processed and questioned in reference to the pending charges. No further comment at this time.
Major Randall Snead
---
GREENE COUNTY SHERIFF'S OFFICE PRESS RELEASE
10005 SPOTSWOOD TRAIL
STANARDSVILLE, VIRGINIA 22973
PHONE: 434-985-2222 FAX: 434-985-3373
At approximately 7:19 a.m. this morning the Greene County Sheriff's Office E911 Center received a call in reference to a woman and house being on fire at 71 Main Street located in the Town of Stanardsville. First arriving units found heavy smoke and fire coming from the home as well as a severely burned female.
As of this news release warrants of arrest have been issued for a Cordrick Lewis Dade, a black male 5'11 149lbs. They are for Arson and Aggravated Malicious Wounding both are Felony's. He is known to have ties to the Charlottesville and Washington D.C. areas.
Anyone with any information in regards to his whereabouts should contact the Greene County Sheriff's Office at 434-985-2222, the Greene County Crime Stoppers phone line at 434-989- 2110 or their local law enforcement agency. Please do not try to apprehend, the above subject is to be considered dangerous.
No further comment at this time.
Major Randall Snead