Morgans Parents Find Closure
Posted:
Updated: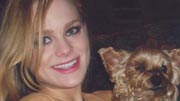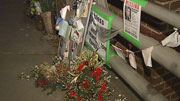 This week marks an end to a tragic missing persons case. Morgan Harrington's life and now death has become etched in minds of many. Her parents Gil and Dan appeared Friday on the Today show, hoping their tragedy might be turned into something positive.
Friday morning the Harringtons appeared stoic as they spoke with Meredith Viera on the Today Show. Just days ago they learned the skeletal remains of their daughter Morgan had been found in a remote pasture in Albemarle County, just miles from where she was last seen alive.
Dan Harrington says, "We are very sad. We would like our daughter to be alive but closure is important."
Morgan disappeared from Charlottesville on October 17th. She and friends traveled to the John Paul Jones arena for a Metallica concert. Somehow Morgan ended up outside the arena and couldn't get back in. She phoned friends to say she'd find a ride home. A girl matching Morgan's description was last seen on the Copeley Road Bridge that night.
Morgan's mother Gil says, "The last thing she said to me was 'mamma, 2/4/1'. I love you too much, forever and one more."
This week the missing person's case turned into a homicide investigation. Gil says, "I know no one is hurting her now...she is beyond pain."
The Harringtons have found their daughter, now they must find a way to honor her legacy. Just last week, they spoke to senators in Washington DC about getting federal funding for the Center for Missing Adults.
Dan Harrington says, "We are a prime example of the pain and difficulty family has when someone goes missing. There was no template...law enforcement, parents, community, didn't know what to do.
A 7:00 pm vigil is planned Friday in honor of Morgan. It will be at the Copeley Road Bridge in Charlottesville.