City Employees Get Bonuses
Posted:
Updated: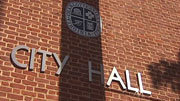 Charlottesville, just like almost every government in Virginia, is dealing with budget shortfalls.Cuts are being made to the schools, police and city hall so why did city council decide to give more than 900 employees a bonus last month?
A total of 904 employees got the payment on December 11th including police officers, firefighters and public works crews. The money came from a $5.3 million budget carryover. Employees who worked for the city for more than a year got a $750 check. After taxes that comes to about $500. Those with less time were given prorated bonuses ranging from $187 to $562.
At City Hall they are calling it "employee appreciation payments" - in essence a bonus in last month's check. But one former city councilor says it was fiscally irresponsible.
Former Charlottesville City Councilor Rob Schilling said, "It was one of the dumbest things they could have done with that money. It really is a slap in the face to every person who pays taxes in this community."
Charlottesville City Councilor David Brown defended the bonuses saying, "They didn't get a raise last year. I can tell you right now I don't think they're going to get a raise next year and the outlook after that doesn't look so good either."
Teachers did not get the bonus because the school division budget is completely separate from City Hall's budget. Charlottesville Mayor Dave Norris also points out that teachers got a salary increase last year.
City council members and the city manager also did not get the extra money.