Comer Attorney Works For Plea Bargain
Posted:
Updated: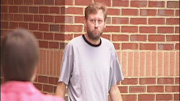 The former Glenmore Neighborhood Association treasurer accused of pocketing a small fortune of their money has now been indicted on embezzlement charges.
NBC29 has confirmed that a plea deal is in the works between Mike Comer and the Commonwealth, but it hasn't been finalized.
Comer was in Albemarle County Circuit Court Monday where he was indicted on five counts of embezzlement.
Another hearing was set for January 28th. At that time the judge will either set a trial date or accept a plea deal.
Comer's attorney says he would like to avoid a trial and has been working with prosecutors to strike a deal.
Elliott Casey is the Albemarle County Assistant Commonwealth's Attorney. "We have two goals. The first is to hold Mr. Comer accountable for his actions. And second of all to make the Glenmore community association whole. And at this point we feel confident that we're going to meet both goals."
Comer is accused of stealing more than $666,000 from the Glenmore Community Association.
Comer had nothing to say as he left the courthouse Monday morning.
He remains out on bond.