Hundreds Turn Out To Aid In Harrington Search
Posted:
Updated: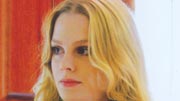 Nearly 400 volunteers turned out Friday for day one of a three-day search to find Morgan Harrington.
"It's a community effort for everyone to get out there and do their part, find anything to help us bring her home because we all want her to come home and safe," says Harrington's childhood friend, Sarah Snead.
Snead attended the Metallica concert with Morgan and was possibly one of the last people to talk to her. Now, she's hoping this weekend's search will bring new clues,
"It's been one of the worst experiences ever, there is only so much you can do, you want answers but you don't have them," she stated.
Friday, volunteers worked in teams, combing one-square mile around the Copely Street Bridge. The day long search turned up nothing leading to the 20-year-old Virginia Tech junior.
"We're able to rule out those areas, we're able to say you know what, we looked at these areas, we did not find anything that led us to believe that Morgan was there," says Dawn Davis of the Laura Recovery Center, the group leading the search.
Davis says hundreds more are expected to help with this weekend's search, looking for clothes, jewelry and other clues,
"We want to find Morgan and the more people that come out to help in that effort the greater chance we have of bringing Morgan home to her family," she said.
If you can help with the search you're asked to report to the Virginia Department of Forestry in Charlottesville anytime between 9 a.m. and 3 p.m. Saturday and Sunday.