Search for Missing VA Tech Student Continues
Posted:
Updated: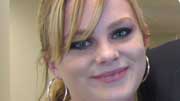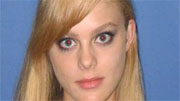 The University of Virginia Police Department is seeking information to help locate a missing person. Morgan Dana Harrington, a 20-year-old junior from Virginia Tech, was last seen on October 17, 2009 near the John Paul Jones Arena.
Morgan was wearing a black t-shirt with the tan letters that spelled "Pantera" across the front, a black mini skirt with black tights and knee high black boots. She has long blond hair and blue eyes. Morgan is 5-feet 6-inches tall and weighs approximately 120 lbs.
Morgan Harrington was last seen at John Paul Jones Arena following a Metallica concert on Saturday night. She was at the concert with friends, they got separated, and she was not seen again.
Monday there has been an all out search for her in Charlottesville. Police were out searching for the young woman in the area of the arena. They used dogs and a helicopter.
Police have released very little information about any clues to her whereabouts they've uncovered. At a news conference an investigator said they don't have many leads right now. Harrington's parents say this is not typical of their daughter.
Morgan's dad Dan Harrington said, "If Morgan is out there and hears us - please come home. And if someone has Morgan please let her go and come home safely."
Morgan's mother Gil Harrington stated, "We miss our little baby. She is our precious daughter."
Police say Harrington will not have any ID on her or a cell phone. A pastor with the family says that's because Harrington's purse was found in the parking lot of the arena.
Postings about Morgan have spread online, including a Facebook group dedicated to her. On their website Metallica the band posted an article about Morgan.
If you have information about Morgan, you can call the Virginia State Police at 434-352-3435, UVA Police at 434-924-7166 (email police@virginia.edu) or call the tip line at 434-352-3467.