Wilkins Preliminary Hearing
Posted:
Updated: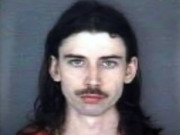 Was it a case of cold, calculated murder or a drunken argument that took a violent turn? That was the question before an Augusta County judge Wednesday during a preliminary hearing for Timothy Aaron Wilkins.
During the hearing, defense attorneys never argued their client was innocent but they say 39-year-old Wilkins faces too stiff a charge: first-degree murder. Prosecutors claimed that by the very act of strangling his girlfriend, Wilkins showed a willful intent to kill.
Timothy Aaron Wilkins entered an Augusta county courtroom to face his accusers. In this case, sheriff's deputies who say they discovered the victim's body in his car and recorded Wilkins' confession.
Last June, those deputies sealed off the Food Lion parking lot in Verona after they opened the back of Wilkins' Toyota SUV and found the body of 36-year-old Misty Phillips partly covered by a tarp. One officer says they "jumped back" at the grim discovery.
Investigators questioned Wilkins a few hours later at the Augusta Sheriff's Office, and say he told them, "I strangled her." According to deputies, Wilkins and Phillips had dated for years, and got into an argument outside his house on Lismore Lane near Churchville. Phillips fell to the ground during a scuffle, and for the next 30 seconds, Wilkins allegedly held his hands to her throat.
The defense told judge Charles Ricketts there's no doubt that Phillips died from of Wilkins' actions but they argued that her death was the result of an alcohol-fueled fight, not premeditation. The judge sided with prosecutors, and certified the first-degree murder charge.
The case will now move to Augusta County Circuit Court where a grand jury will consider it on October 28. Until then, Timothy Wilkins remains in the Middle River Regional Jail.
If convicted of first-degree murder, he could face 20 years to life in prison.