Comer Homes for Sale
Posted:
Updated: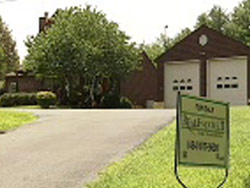 As a cloud of suspicion hangs over the disappearance of Mike Comer, his wife, Kandi, has put two of the family's homes up for sale. Mike Comer, who used to be the treasurer for the Glenmore Community Association, disappeared three weeks ago just before the association revealed it was missing more than $600,000.
The homes that Comer left behind went up for sale this week in Albemarle County. One is listed for $1.3-million. Neither home is in the Glenmore community where Mike Comer was president before his disappearance on July 01.
Comer's brother-in-law, Jeff Gaffney, says the family is being advised to sell the homes for financial reasons. "Kandi is trying to make the best and most prudent financial decisions that she can make for her family."
But Kandi isn't necessarily rushing out of the area. Gaffney said, "She's completely committed to staying here locally and she's taken the attitude that if these properties sell, it's great, if they don't sell she'll stay where she is."
Audit reports surfaced earlier this week showing $666,000 missing from the Glenmore Community Association where Mike Comer was the treasurer. The money missing from the Glemore Community Association accounts was owed to them by Glenmore Associates, the developer.
The president of the Glenmore Community Association says since Thursday Glenmore Associates has repaid $255,000 of money found missing in audit reports. The community association president says they're working on a payment plan with Glenmore Associates to have the money plus interest paid back in a year.