Investigators Say Staunton Woman May Have Been Strangled
Posted:
Updated: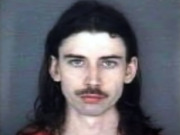 Augusta County investigators are calling a murder discovered over the weekend death by strangulation. It's the county's first in nearly two years.
Monday morning, Timothy Aaron Wilkins made his first court appearance by teleconference from the Middle River Regional Jail. He's being held there without bond.
The 39-year-old Wilkins told the judge he'll hire his own attorney to defend him, against a charge of first-degree-murder. Wilkins is accused of killing 36-year-old Misty Phillips of Staunton, whom investigators describe as his longtime girlfriend.
The Augusta County Sheriff's Office believes an argument took place between the couple at Wilkins' house off Lismore Lane near Churchville. Investigators say he strangled Phillips sometime between Tuesday night and Friday night. The victim was found in the back of Wilkins' vehicle, which was parked outside the Food Lion in Verona on Friday night.
"Pursuant to the conversations that the deputies had with Wilkins, they checked the back of the vehicle...at which time Phillips was discovered. Don't know if we'll ever be able to fully understand what Wilkins was thinking at that time," stated Detective Paul McCormick with the Augusta Sheriff's Office.
Wilkins' Toyota SUV is now in this impound lot, where investigators collected evidence and sealed its doors as a crime scene.
Preliminary autopsy results show Phillips was strangled. Deputies hope final results will help them narrow down the time of death from that 72-hour window.
More facts of the case could come out during Wilkins' probable-cause hearing, which is set for September.