Police Say Woman Not Killed in Parking Lot
Posted:
Updated: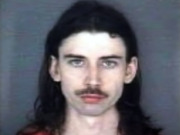 Augusta County sheriff's investigators have ruled out the parking lot where a Staunton woman was found dead on Friday as the place of the killing.
Timothy Aaron Wilkins, 39, of Churchville, faces first-degree murder charges after sheriff's deputies say they found 36-year-old Misty Phillips' body in the back of his Toyota 4-Runner in Verona Friday night.
Deputies responded to a call Friday around 11:30 p.m. about a suspicious man in the parking lot of the Food Lion on Laurel Hill Road.
When they arrived, deputies say they found Wilkins in his vehicle and soon discovered Phillips' partially hidden body in his back seat.
"There was a canvass and there was a head," said Lt. A.C. Powers with the sheriff's office. "The back of a head was sticking up out of the canvass."
Wilkins was arrested and is being held without bond at the Middle River Regional Jail.
No cause of death has been released. Sheriff's investigators have sent Phillips' body to the Medical Examiner's Office in Roanoke.