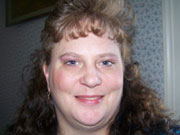 A Greene County woman pleaded guilty Thursday to having sex with three high school students.
Tammy Cox waved goodbye to her family in court Thursday afternoon after she pleaded guilty to five misdemeaner charges of having consensual sex with someone older than 15, but younger than 18.
These charges stem from last year when Cox had sex with three different William Monroe High School students.
Cox's charges originally included a felony, but the Commonwealth changed that on Thursday.
"That felony statute is used in prosecuting people in a supervisor role with a juvenile when they have inappropriate sexual relations. Ms. Cox did take some photographs of the football team but she had no official capacity, therefore, the appropriate charge was the misdemeanor," said Ron Morris, Greene County Commonwealth's Attorney.
The judge sentenced Cox to 14 months in jail. The court also ruled that for the rest of her life Tammy Cox is not allowed to go within 100 feet of schools, playgrounds, gymnasiums and athletic fields.