Revenue Sharing Agreement in Danger?
Posted:
Updated: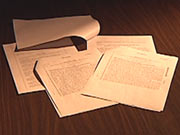 There are growing concerns surrounding a revenue sharing agreement between Charlottesville and Albemarle County. The agreement has existed for a long time and, if undone, could devastate the city financially.
The thought of the revenue sharing agreement unraveling has spooked city council so much that councilors had to hold an emergency meeting about it at City Hall. A week later, precisely what was said in there remains a secret.
Charlottesville City Councilor Holly Edwards, "We didn't take any action. It was just an information based meeting based on information that only the attorney could provide us."
But NBC29 learned through a variety of sources that the topic of discussion was the revenue sharing agreement and rumors that an outside effort was underway to unravel the agreement. "That raised some red flags for us," said Charlottesville Mayor Dave Norris.
The 1982 agreement has the city getting some 30 cents on the dollar in county taxes. Losing that money would cost Charlottesville more than $13 million next year.
According to Charlottesville City Councilor Julian Taliaferro, "It would have a major impact on education, public safety and a variety of city services."
Both city and county officials agreed to the idea, which requires Albemarle to give a percentage of its tax dollars to the city. In return, the city can't annex county land.
"The city wanted to make a good faith effort to cooperate with the county. So this is the agreement that was struck and worked out," stated Taliaferro.
It's a one-of-a-kind deal in the state. Just five years after the agreement was signed, a moratorium on annexation was passed by General Assembly.
The concern now is that state lawmakers might sneak language into an extension of the moratorium that would nullify the Charlottesville Albemarle deal.
The agreement can be terminated in one of three ways:
The city and county merge into a single government.

Both sides agree to cancel it.

Or the independent cities concept is altered.
A possible change to the state's independent cities definition is what concerns Charlottesville, especially if it's added in the last hours of the General Assembly session. "We will forcefully oppose it," stated Norris about a move in Richmond to undo the agreement.
The legal advice about how to handle it is why council met behind closed doors. It is one of the few legal reasons council can meet outside of the public view.
Tuesday, we sit down with Albemarle County leaders and get their take on the issue. We will also tell you how some in the city and county want to take another look at the agreement and make some changes.