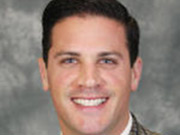 Bob Diaco, courtesy of VirginiaSports.com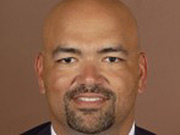 Ron Prince, Courtesy of Kansas State Athletics
It appears Virginia football head coach Al Groh has not one but two positions to fill on his coaching staff. Just a week after losing assistant head coach Bob Pruett, Groh is losing his newly appointed defensive coordinator, Bob Diaco.
Multiple sources say Diaco is leaving UVA to take a similar job with the University of Cincinnati.
There are also multiple reports that say former Cavalier offensive coordinator Ron Prince may be returning to UVA to serve as Virginia's assistant head coach. Prince spent five seasons working with Al Groh at UVA, including three seasons as offensive coordinator before he left to be the head coach at Kansas State.
Prince was let go by Kansas State after a 5-7 record in 2008.