Twin Oaks: Living in Harmony
Posted:
Updated: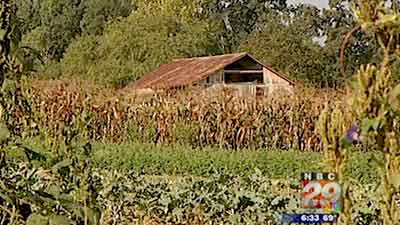 There's a community in Louisa County that shares everything from the cars they drive to the money they make. The Twin Oaks community has been around for decades but their philosophy is catching on.
Nestled in Louisa County is a campus of buildings and homes. It's a self supporting, self-sufficient community where everything is shared, even clothing.
Community member Paxus Calta stated, "We have a 100 people that live here and this is like a large free clothing library".
There are about 100 adults and children who live within the Twin Oaks community. Collectively they work to support each other. Members eat in a dining hall and share housing, cars and day-to-day responsibilities.
Calta stated, "The key idea is that it's possible for people to live a relatively affluent lifestyle but if you share the things that you have then you don't need to consume as much."
In return, everyone is required to work 42 hours a week. Jobs include repairing cars, tending to gardens, doing laundry, and milking cows.
Twin Oaks member Keenan Dakota stated, "We make our own butter we make our yogurt, we make our own cheese, so it's a big step towards self-sufficiency,"
Twin Oaks generates about $600,000 a year from its various businesses. The money from the businesses supports the community. Members receive healthcare and $75 a month for spending money.
Keenan Dakota has lived here for 26 years. It's where he met his wife and they have two kids. Dakota stated, "I like having 500 acres to walk around in. I really like the very flexible work schedule."
Dakota stresses Twin Oaks is not a religious cult. "And at Twin Oaks our whole focus on equality means that we diversify leadership and everybody here is a manager of an area and we have a committee that makes overall decisions."
Striving for an ideal society living in harmony and supporting each other, it's so appealing there is a waiting list to live there.
Part of being self-sufficient is also about being sustainable too. Twin Oaks has a very small eco-foot print. In part two, we'll show you what some of their main products are and how very little goes to waste.