Yes Virginia, It is Art: Camera Mural Stays
Posted:
Updated:
Charlottesville has reversed its decision and will allow a mural, painted by art students on the side of a camera store, to stay.
Students at the Tandem Friends School in Charlottesville spent a week painting a mural on the side of the Richmond Camera building on Little High Street in Charlottesville. Wednesday Charlottesville City Hall told the students and the business that they violated the sign ordinance and may face a $5,000 fine because of it.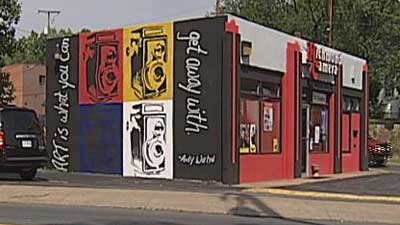 Today the city says when they made that first decision, they didn't realize that the camera mural was an art project. Charlottesville spokesperson Ric Barrick stated they weren't aware it was an art project until they saw the reports on TV.
Reported by NBC29 HD News