Police in Harrisonburg hope surveillance photos help lead them to a suspect involved in a bank robbery that happened Tuesday. The images show the man, armed only with a cell phone, who robbed the SunTrust bank on south Main Street Tuesday afternoon.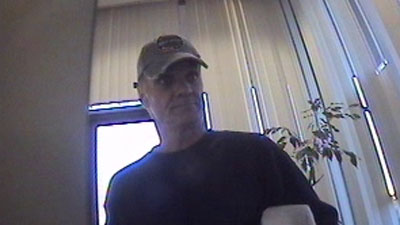 Police say the suspect left behind a box that he said contained a bomb. It was later found to be a hoax, and no one was injured in the robbery.
If you recognize the man shown in these photos, please call the Harrisonburg Police Department or Crime Solvers at 574-5050.
Reported by Ken Slack
See Bio / Email
---
Harrisonburg Police Department News Release Dec. 2, 2009
Investigators with the Harrisonburg Police Department continue to collect information from yesterday's bank robbery and bomb threat.
On Dec. 1, around 4:30 p.m. a male entered the SunTrust Bank, 1300 S. Main St. and demanded money. The suspect also left a box claiming it had an explosive device inside.
Members of the Virginia State Police Bomb Squad entered the bank to determine the package was not a bomb and rendered the building safe.
The suspect got away with an undisclosed amount of money. A weapon was never displayed. All employees and customers safely left the bank and no one was injured during the incident.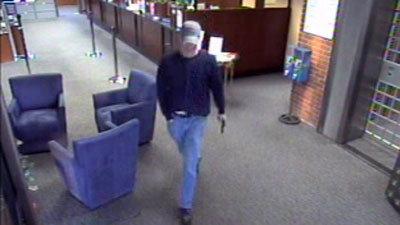 "On behalf of the Department, we are very thankful to the community and the media for all of their attention and assistance during this investigation," said Mary-Hope Vass, Public Information Officer and Crime Analyst with HPD.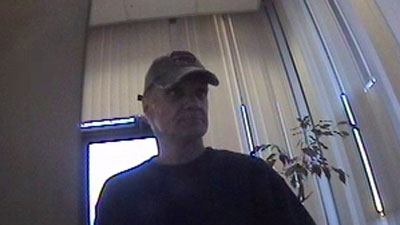 The Harrisonburg Police Department has received several tips from the community through the Crime Solvers anonymous tip line. Investigators are following up on these tips today.
Anyone with additional information is asked to call Crime Solvers at 574-5050.