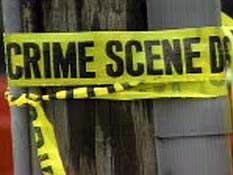 There's been another break in the investigation surrounding the murder of a Nelson County woman.
Sheriff David Brooks says that investigators believe they've found the knife that was used to stab 73-year-old Opal Page to death. Other items of interest have been uncovered, but the sheriff wouldn't elaborate on what they were and where they were found.
On Monday, 18-year-old Christopher Meeks of Shipman and 20-year-old Austin Griffin of Afton were arrested and are now facing a number of charges including first degree murder.