Rivalry Continues: Hokies Face Boston College for ACC Title
Posted:
Updated: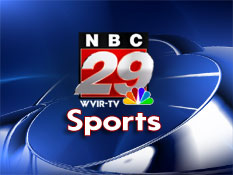 Despite an up and down season the Virginia Tech Hokies are one win away from a BCS Bowl game. On Saturday in Tampa, Tech will try to capture their third ACC Championship in five years when they face Boston College for the ACC title.
This is a rematch of last year's ACC title game in Jacksonville, which the Hokies won 30-16. On Saturday, Tech will look to become the first team to win the ACC Championship Game twice.
Virginia Tech and Boston College have had some heated battles in the last few years. Virginia Tech senior center Ryan Shuman added, "We've probably played them seven times. We know what we're going to get. They know what they're going to get. It's going to be a battle like always. Usually a big physical game, they play an aggressive style of defense."
Tech lost to the Eagles earlier this season in Boston by five points. And, Of course, Virginia Tech lost a heartbreaker to Boston College last year in Blacksburg on a last second touchdown.
According to Virginia Tech senior cornerback Victor "Macho" Harris, "Boston College and Virginia Tech: that's a rivalry game. Back and forth winning, tight games, you can expect excitement from the games. I call it a rivalry game."
Tech head coach Frank Beamer elaborated on the rivalry, saying, "You're always trying to outscheme the other. Look back at what worked, what didn't work, what can we do better. You just talk about a complete, well coached good football team, and that's what we're playing."