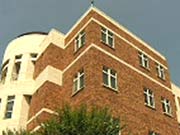 Seven people are out of a job at Lexis Nexis in Charlottesville. They were laid off last week.
The latest cuts come after a wave of layoffs in April, bringing the total to 18. The publishing company says the job cuts were a corporate decision and not the result of low performance.
The company plans to assist the dismissed employees with severance packages and career transition assistance. More layoffs are expected.