A Broad Range Of Tenants Will Claim Jefferson School Home
Posted:
Updated: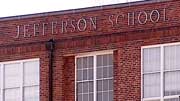 Planners said they're just 60 days away from breaking ground on the project.
Plans are moving forward to re-develop Charlottesville's historic Jefferson School into a mixed-use community space. Friday night, planners brought together the groups getting ready to call it home to give the public a look at what they can expect.
Planners said they're just 60 days away from breaking ground on the project and on Friday, the tenants preparing to move in said they had a lot to look forward to.
The space got it's start as one of just 10 African American high schools in Virginia back in 1926. This spring, construction is scheduled to begin to convert the building into a mixed-use community space.
The Jefferson Area Board for Aging is signing up to start a cafe.
Judy Berger of the Jefferson Area Board for Aging stated, "The cafe itself will be open to the public so folks of all ages can come in, we'll be featuring menus with local food, local fare, and it will be affordable."
While JABA is serving up favorites in their café, a number of other groups will be busy as well. A health arts program, YMCA daycare and Piedmont Virginia Community College are also slated to be tenants.
PVCC Vice President for Instruction and Student Services John Donnelly explained, "Having a presence in downtown Charlottesville where students live and work in that area can come and take classes with us is exciting."
Beger added, "It's very unique, the fact that we have the history of the school right in the history of Charlottesville and all of those organizations coming together just creates tons of excitement."
Eight groups in all will call the new Jefferson School City Space home. It's a space that's being designed to honor its past-and have a vibrant future.
The finished space will also include an African American heritage center. The project is scheduled to be complete by the summer of 2012.