Darden Kindle Experiment Gets Mixed Reviews
Posted:
Updated: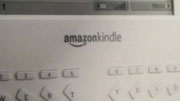 The University of Virginia's Darden School of Business partnered with Amazon this year on electronic devices called Kindles. The hope was that students and faculty would embrace them as the next big thing in digital learning.
The results are in and it turns out they are not so great.
Fifty-two first year Darden students and 10 professors got Kindles this year. Rising second year Brian Dinneen was one of them and he says the Kindle DX was a plus.
"I actually read a lot of my cases, especially first semester, on the Kindle," he said. "I actually found that it was good for me because I didn't take notes as much. I did a lot of highlighting on the Kindle."
Darden was one of seven schools to use the Kindle DXs in the classroom as part of a partnership with Amazon. The school says for its own publishing uses, the Kindle was a success. But a Darden mid-term survey shows that three quarters of the students and professors who used them would not recommend them for incoming students.
Rising second year Kathryn Thach did not use a Kindle, but she watched others deal with them.
"The feedback was that the Kindle wasn't as versatile as the paper copies in the ability to write down things in the margins and to flip from page to page really quickly," she explained. "They struggled a bit more in class usage. So they found themselves using their computers and even reverting to paper occasionally."
As much as he liked his electronic reader, Brian Dinneen says it needs some work.
"As far as people taking notes, that sort of thing, it's not quite at the user level where it needs to be for that purpose," he said.