C'ville Transit Service Unveils New Fares
Posted:
Updated: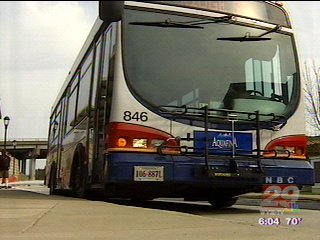 The Charlottesville Transit Service is rolling out new fares this week. An all-all day pass is going from $2 to $1.50 and a new monthly unlimited pass will cost $20.
Regular rider Kelsey Beams says the new fares will save her time and spare her headaches:
"I think the monthly passes are going to be good because it's cheaper and I don't have to worry about getting transfers all the time because it's a pain in the butt, and they sometimes don't give you the right time."
Kristen Gleason of the Charlottesville Transit Service says the new fares are designed to save riders money and promote the service.
"I think affordability is on everyone's mind these days everyone is looking for ways to save money and economize and we're sensitive to that we also want to encourage people to use public transit," stated Gleason.
Gleason says riders will be able to buy the all-day passes on board the bus.
"Any CTS bus is a day pass store so to speak, you can hop on instead of paying cash fare buy a day pass and it allows you unlimited access for one day," said Gleason.
Beams is already offering advice on how the new program can roll forward. Beams said, "They should have yearly ones, like 80 bucks for a yearly pass, that would be pretty cool."
The new monthly passes are available now. The all-day tickets go on sale Saturday.