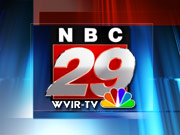 The developer who wants to put a large apartment complex on Rio Road in Albemarle County has asked for an indefinite deferral.
County planning commissioners took issue with a proposed second entrance to the 206-unit site that would have put a road through the nearby Woodbrook neighborhood.
About 40 people on Tuesday spoke out against the connector road. Planning commissioners also had concerns with parts of the site plan and traffic impacts on Rio Road.